"What is Abstract art without Painting
about Your Children"
What is abstract art without painting about your children. Or should I say, educate your children with art. Believe me, not always an easy task. Not for the child, but for you as an adult.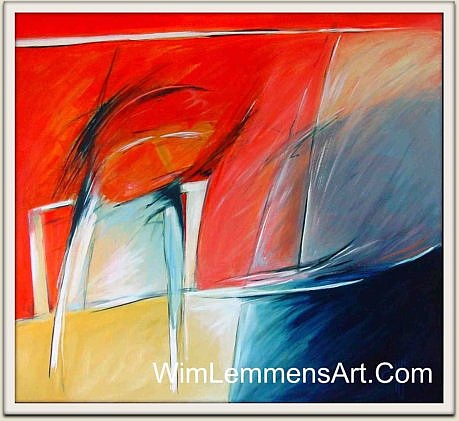 Abstract Art - Child at table (click for large image)
Children are curious. Curious about everything a father does. Especially when the time has come he or she must talk about their father in the classroom. An assignment from the teacher to tell about their fathers profession.
In my case this was a nice opportunity to introduce abstract art to my boys. I made several oil paintings about my children. As from the time they were young until they were adults. And I always asked for their opinion when a painting about them was finished.
Why? I believed it was very important to involve them in the knowledge which abstract art brings forward. Now they say, "What is fine art without our father!"