"Abstract art Galleries show
My Work for You!"
Viewing art in abstract art galleries is always fun to do. Actually you get a real opportunity to experience abstract art in its full dimensions. Discovering the beautiful colors of oil paintings presented to you and see the sculptures from al sides.
You watch there with the eyes of an abstract artist, and confirming the story behind an oil painting or sculpture. The artist will become your friend because he shows you a way into the abstract world you like to visit.
Take an opportunity to meet him at the abstract galleries and discuss about his work. You will love that!
This is actually one of the main reasons why my work is displayed at art galleries. I am always interested in how other people see my work and what it does for them. When a resemblance among us is found and you discovered aspects in my work which are familiar to you, than you have found what you were looking for.
Besides a personal visit to my art gallery in the Netherlands, there are a couple of other places where my oil paintings and sculptures can be viewed. These abstract art galleries are listed below.
You are always welcome at my fine art gallery, or the galleries mentioned below. When you are interested to meet me you are welcome to make an appointment.
Below are the links to art galleries where my work is exhibited
---
Opwettenseweg 74
5672 AJ Nuenen
Nederland
Telephone: +31 (0)40 - 28 41 583
---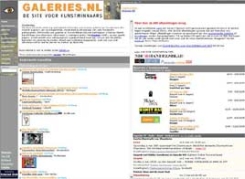 Willem van Oranjelaan 5
5211 CN Den Bosch
Telephone: +31 (0)73 - 61 46 400
---
Kruisstraat 26
5341 HD Oss
Telephone: +31 (0)412 - 79 52 09
---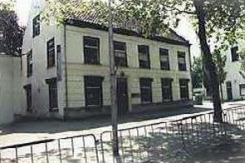 Goirkestraat 78
5046 GM Tilburg
Telephone: +31 (0)13 - 53 65 439
---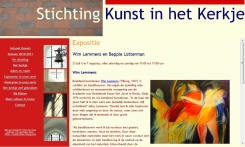 Pastoor Loefsweg 1
5363 VE Velp (NB)
Telephone: +31 (0)486 - 47 30 36
---
Nijverdalseweg 20
8106 AC Mariënheem
Telephone: +31 (0)572 35 26 94
Email: info@beeldentuinmarienheem.nl