"Interesting Links to Sites about Abstract Art"
On this page you will find interesting links to websites with topics about abstract art. It is always wonderful to discover abstract art in other parts of the world and how it touches people.
Exploring the below mentioned sites makes the abstract world a bit smaller. Discover what these websites have in mind for you. A variety of art, more sculptures and beautiful paintings. Information about diverse topics, different stories and people behind art works.
Click on the links below to visit the sites.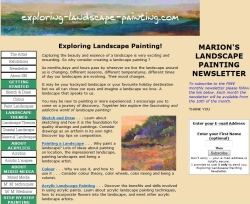 All about exploring landscape painting, sharing, encouraging and learning for beginners to more experienced artists.
---
Colley Whisson - Professional Artist
Colley Whisson was born in Brisbane, Australia in 1966. Aiming to tell a visual story with clarity and sophistication Colley Whisson is driven to distort and abstract images as much as possible while still maintaining realistic images. Visit Colley's website for more information about his beautiful work.
---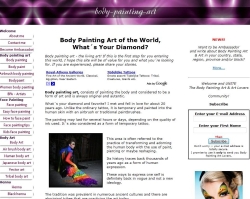 Body painting art of the world, Unite, Make reviews, Upload your Photo, Your Stories, Write articles etc., etc. Want to be Ambassador?